ABOUT
Everyone has the power to create change in their life.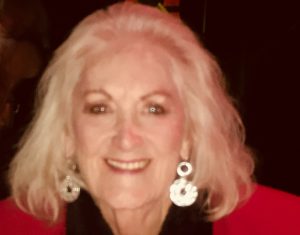 Train Learn Develop Grow Pty Ltd is owned and managed by Patricia Erlandsen.
I am cosmopolitan in outlook…
I have resided in Brisbane, Qld., Darwin, NT., Adelaide, SA, Lae, New Guinea, Hong Kong, Kent, UK, and Limerick, S. Ireland. 
In 1985, I purposed to travel and work as a motivational speaker in as many countries as doors opened to me. I returned to Australia in 1996, having worked in 25 countries, presenting in large and small conferences and groups.
Public Speaker
These speaking engagements opened the doors to being invited to plan creatively for future growth with principal owners and their teams of small to medium sized communities and businesses. It allowed me to employ my entrepreneurial skills as well as act in the role of consultant in planning and training for future growth. Returning to Australia in 1996, my well-developed communication skills continued to open doors for me.
Today: NDIS RELATED PERSONAL SKILLS TRAINING FOR PROFESSIONALS
I am particularly interested in working with those professionals who are engaged with NDIS Participants receiving a NDIS plan. My contribution is in the area of helping teams and individuals develop leadership and personal communication and soft skills where challenging behaviour may be encountered in the work place.  
My courses on offer are available to individual inquirers or can be purchased in bulk. Further information GO TO 'LEARN' page.
Patricia's skills and rich life-experiences…
TESTIMONIALS
Thoughts about Patricia in Leadership :
I'm so glad I know you! I love you, just by being in the world, you inspire me to keep on going myself!
Leadership is not a job or a role for you – LEADER is who you are, its core to your being.
Thoughts about Patricia regarding Professionalism:
Thoughts about Patricia regarding Relationship Building:
You really listen to people. You build up people and help them feel more capable and positive.
Thoughts about Patricia regarding Inspirational Mentoring:
With a worldly connection and an open mind, we can spot this lady from afar, she will leave you inspired and motivated for the day, or even a lifetime.
Have a question?
Feel free to contact Patricia by visiting the Contact page